Debunking the Common Business Intelligence Myths
POSTED APR 15, 2020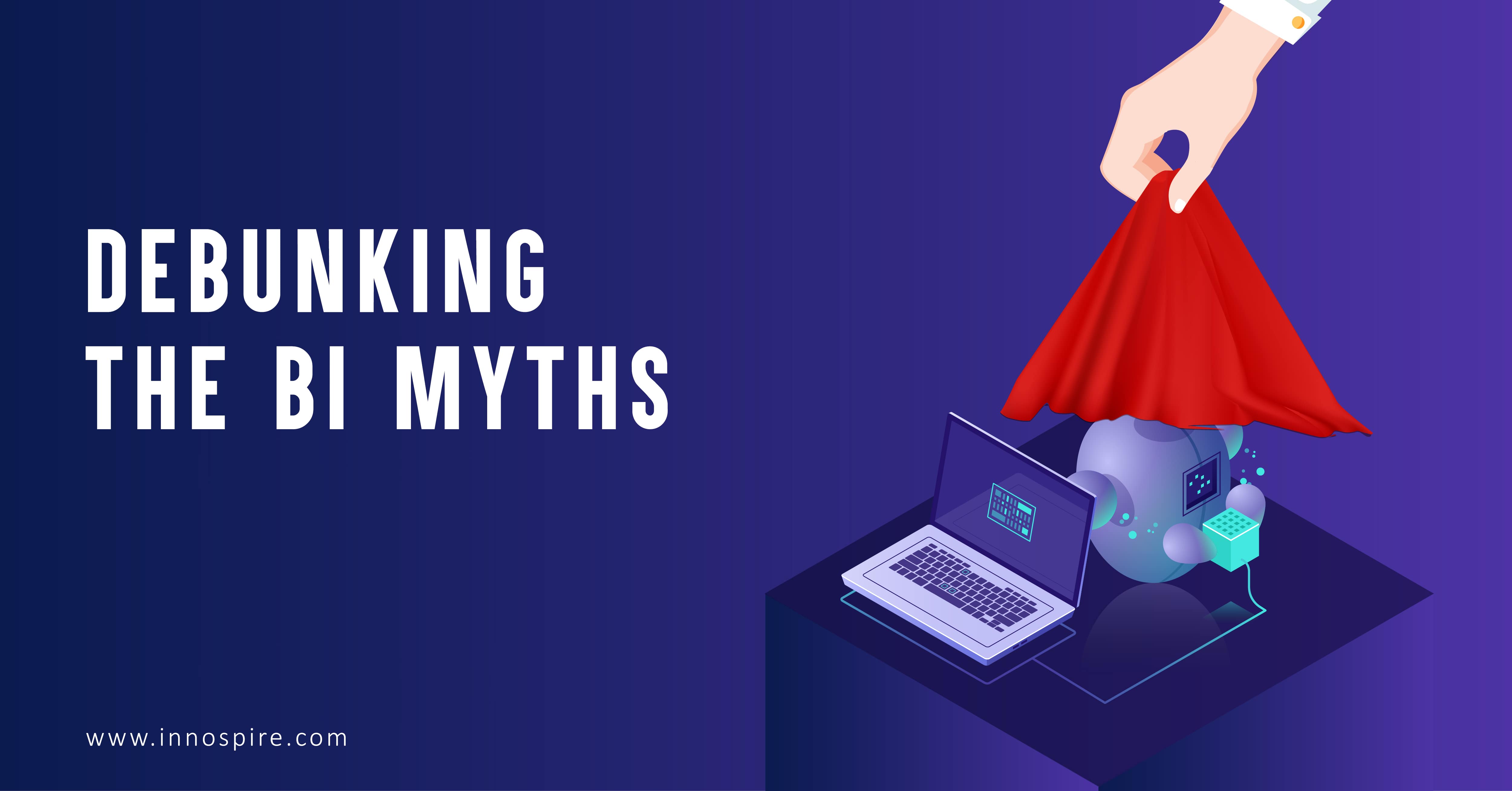 Even though Business Intelligence (BI) has been revolutionizing the business world for the past decade, there are still many organizations that don't use it. So why are they so hesitant to use BI?
To find out, we gathered and busted four of the most common myths about Business Intelligence.
BI is Complex
Organizations see BI as a highly complex process as it involves multiple levels of implementation and many trained professionals. Developing and streamlining a successful BI strategy is not an easy job, but it's not impossible. The truth is, BI can be complex, but it doesn't have to be. There are now tons of agile and intuitive BI solutions that are easy to implement and can present data through simple and easy-to-use dashboards.
BI Breaks the Bank
Building an in-house BI tool with a team of experts on your own would cost a fortune. But you can buy an already developed BI tool delivered on-premises or in the cloud and simply incur the much lower cost of implementation, upgrades, and staff. By choosing a cloud-based service, you can also eliminate the cost of upgrades. No matter how you look at it, investing in BI is justified once you integrate a strategy based on your business's needs.
BI is for Major Players
People often assume that BI is a major player's toy because of the costs and the workforce needed. But every business needs to make data-driven decisions. Smaller businesses tend to think spreadsheets can guide their decision-making, but that's wrong. Spreadsheets provide data, not intel. Also, for those small to medium-sized enterprises that can't afford a BI tool on their own, there are a number of SaaS BI tools and cloud-hosted services available as a cheaper solution.
BI is Enough on its Own
Just implementing a BI tool will not turn the tide on its own. Excellent outputs need the right inputs. The better the data going in, the greater the intelligence coming out. To achieve that, you need a clear vision of which metrics to track as well as a collective effort among everyone involved. Accurate and standardized data is essential. If you set data policies, train your employees, and continuously monitor your data inputs, you'll start to see quality results.
To determine if you need a BI tool, refer to our previous blog. Otherwise, call our experts to learn more about our BI features like dashboards and self-analysis.
Recent Blogs
POSTED FEB 06, 2020
What is BI, and how can it unlock your business potential
When the installer completes, open a new command prompt and run the dotnet command. This will verify .NET is correctly installed and ready to use.
Read More...
POSTED MAR 05, 2020
Road map to best Business Intelligence strategy implementation
Business Intelligence is not just implementing technology alone - its more about redefining the workflow of the company and preparing for the future.
Read More...